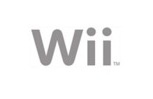 Nintendo
has announced in its press events in New York and Tokyo that it's "next-gen" console
Wii
, will launch November 19th in the US and December 2nd in Japan. The console will cost 25,000 yen (apprx. $213) in Japan and $249.99 in the US. European launch details are going be unveiled tomorrow.
The affordable $250 package will include the Wii unit, one wireless Wii Remote controller, one Nunchuk controller and a
Wii Sports
game collection which includes 5 sports games in one disc. Starting from the release day, Wii will get around 30 launch titles before the end of the year. The top launch titles include Wii Sports,
The Legend of Zelda: Twilight Princess
and
Excite Truck
.
While the publishers decide their Wii game prices, first party Nintendo games will have MSRP of $49.99. Wii Shop Channel will include games from earlier Nintendo platforms for download that can be played using the Virtual Console. Nintendo followed
Microsoft
's footsteps and is using Wii points as credits, you can buy 2000 Wii points for $20 when
NES
games will be available for 500 Wii points,
Super NES
games for 800, and
Nintendo 64
for 1,000.
For more information and video footage visit
www.wii.com
.
Source:
Press release