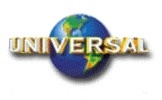 The chief of
Universal Music Group
, the world's largest record label, has hinted that the company may sue viral video sharing site
YouTube
for copyright infringement.
"We believe these new businesses are copyright infringers and owe us tens of millions of dollars,"
said UMG boss
Doug Morris
, speaking at a conference this week.
"How we deal with these companies will be revealed shortly."
YouTube has grown to become one of the world's most-visited Websites, largely due to the wealth of copyrighted material available on the site.
UMG is also mediating with
News Corporation
, parent company of
MySpace
, for a share of performance royalties on the site. MySpace has refused to pay such royalties thus far, and its European VP justified its refusal recently, saying that MySpace users
"... are interacting with music in the same way as they would in everyday life - in a store or on the radio"
, rather than committing any form of copyright infringement.
Radio stations however, (with the exception of U.S. Radio stations),
do
in fact pay royalties for the music they air. So if MySpace operates a similar model to radio stations, one would think it should be paying royalties to recording companies like UMG, just as the radios do.
Source:
The Register