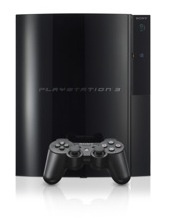 Japanese site Impress Watch has reported that
PlayStation 3
games will cost up to £52 ($100), gathering information from
"multiple information sources."
Most of the upcoming PS3 games will drop in the £39-52 ($75-100) range while even the most popular
PS2
releases barely exceed £39.
It seems like
Sony
is going to be taking back money lost in the console creating process by selling over-expensive games. This already traditional business strategy has been also performed by
Microsoft
, yet you can get
Xbox 360
games almost £20 ($38) cheaper. The cost of the PS3 unit, whether it is the dropped $410 in Japan or the more costly in the US or Europe, with these expensive games, it will lighten consumers' wallet quite a bit.
PlayStation 3 will launches November 17 in the US, November 11 in Japan and March 2007 in Europe.
UPDATE:
According to
SlashGear
Sony is taking preorders of PlayStation 3 games for "only" $59,99, which is comparable to Xbox 360 game prices. All the seven games available in Sony Style USA have the price of $59,99 and include Blazing Angels: Squadrons of WWII, Call of Duty 3, Full Auto 2: Battlelines, Marvel: Ultimate Alliance, Sonic the Hedgehog, Tony Hawk's Project 8, and Untold Legends: Dark Kingdom.
Source:
The Inquirer
For more gaming related content visit Blasteroids.com