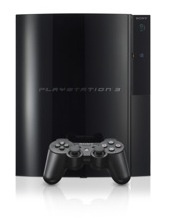 The earlier reported
price cut for PS3
in Japan has been bashed down by CEO of
Sony Computer Entertainment America
(SCEA) Kaz Hirai. Quoting GameSpot
"There are no plans right now to adjust the pricing for the US market,"
said Hirai.
The over $100 price cut for the basic 20GB PS3 model in Japan is regional and won't, at least at this time, spread to other regions. The price cut neither effects other PS3 models. An industry analyst Mike Wallace of UBS Securities has stated that the move was
"a questionable business decision and a sign of weakness."
The PlayStation 3 will debut in the US November 19 and the 20GB version will cost at least $499.
Source:
SlashGear
GamesIndustry.biz