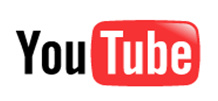 Video-sharing site
YouTube
has today confirmed deals with
Universal Music Group
,
Sony BMG Music Entertainment
and
CBS
that will allow the media groups' artists' music and videos to be included in user-submitted content to the site.
The companies will authorize the use of their intellectual property through three separate revenue deals with YouTube. As part of its deal with Universal Music Group, the privately-held company has agreed to utilize a new technology which will weed-out out any unauthorized content. It remains unclear though, whether the UMG content will be available for purchase, or how much it will cost.
Sony BMG's deal will be tied to
Streaming
ad revenue.
YouTube's agreement with CBS will allow consumers to view content such as the latest news, sport and prime-time offerings from its CBS brand TV channels. The deal covers technology that will allow CBS to locate any unauthorized content on YouTube and remove it, or alternatively, opt to keep the content up and stream advertising up alongside it.
Last month,
Warner Music Group
inked a deal
with YouTube to allow thousands of its videos to be put on the site and permit user created videos to legally feature music that Warner owns. Under that deal, WMG will gain revenue from ads streaming next to the videos.
Separately today,
Google Inc.
also
signed a similar deal
with Sony BMG and Warner to offer music video content via ad-supported streaming, with Warner also offering a pay-per-download service at $1.99USD.
Source:
CNET