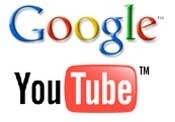 Search engine giant
Google
announced on Monday that it will acquire the video sharing phenomenom
YouTube
for $1.65 billion
(appx. €1.31 billion)
.
YouTube, which was found in February, 2005, became rapidly a global phenomenom, representing the "Web 2.0" ideology where users generate all the content available on the site. The site didn't exactly offer anything new or ground-breaking in terms of video sharing, but it managed to merge the ease of use and the "Web 2.0" in a way that attracted millions of users right from the beginning.
Google quickly tried to emulate YouTube's service with its own
Google Video
, launched initially in April, 2005 and later expanded to allow watching videos via browser in June, 2005. But as rare as it is for Google, the service was left to become the "number two" in video sharing business.
Google will pay the $1.65 billion in stock, even tho company sits on a cash pile worth more than $10 billion. Since the initial
rumors
about the acquisition started spreading late last week, Google's valuation has grown by more than $4 billion -- three times the price it agreed to pay for YouTube.
By acquiring YouTube, Google now becomes a giant also in the rapidly growing video advertisement business. Google has managed to change the landscape of the traditional banner advertising with its
AdSense
ad network and now it is interesting to see how YouTube, Google's own Google Video and the Google's massive ad network will merge after the acquisition.
The deal has, however, some dark clouds over it, in terms of possible
legal troubles
from content owners. Some analysts have claimed that YouTube's business is solely built upon users sharing copyrighted material illegally via the site. Now it is interesting to see whether Google manages to continue its recent
efforts
to make pacts with content owners and to secure the future of YouTube.
Source: Reuters