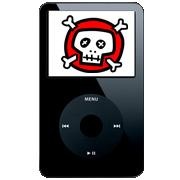 Apple Computer
apologized earlier this week for shipping some video
iPods
containing the
Windows
virus
RavMonE.exe
, which made its way onto a small number of the devices at one of Apple's manufacturing plants. Around 1 percent of units shipped after September 12, 2006 are said to be affected.
RavMonE.exe is a mass storage virus that only affects Windows users. It is, according to antivirus vendors, a Trojan that opens links to Web sites and allows others access to a computer.
After installation, the Trojan contacts several remote sites to report the infection and availability of the backdoor, according to security firm
Sophos
. All up-to-date antivirus applications should detect and remove the low-risk infection.
"So far we have seen less than 25 reports concerning this problem. The iPod nano, iPod shuffle and Mac OS X are not affected, and all Video iPods now shipping are virus free,"
Apple said in a statement on its support site.
The company couldn't resist taking a dig at rival
Microsoft
's Windows operating system for not doing more to safeguard customers from such malware.
"As you might imagine, we are upset at Windows for not being more hardy against such viruses, and even more upset with ourselves for not catching it,"
Apple said.
iPod owners who might be at risk from the Trojan are advised to run antivirus software to remove it from their computer, and also to check any new mass storage devices.
"Because this Windows virus propagates via mass storage devices, we recommend that you scan any mass storage devices that you have recently attached to your Windows computers such as external hard drives, digital cameras with removable media, and USB flash drives,"
Apple added.
Although
Mac
users will be unaffected by the mishap, the virus will still remain on the device, therefore Apple notes that customers should use the 'restore' option in
iTunes
7 to wipe the iPod clean of the virus.
Source:
Betanews