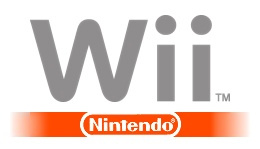 A recent look at the released architecture of the upcoming
Nintendo Wii
it appears that chip maker
IBM
may have only given
Nintendo
an overclocked
Gamecube
.
The CPU from IBM that is going into the Nintendo Wii, dubbed
Broadway
or IBM 750CL appears to be nothing more than hopped up version of the
Gekko
platform that powered the Gamecube, the IBM 750 or G3. The only immediate differences appear to be that the chip is set to run at 900Mhz. All the usual suspects of chip features return as they were in the Gamecube's Gekko system. Paired floating-point pipelines for SIMD single-precision operation, cache locking so regular data does not get overridden by graphical data, floating-point-to-integer conversion in the load-store pipeline, two-wide dispatch, etc.
What this will mean for gamers can really only be argued by what the gamer wants out of Nintendo. I personally am still excited about the Wii and will probably own one to compliment my gaming collection. Nintendo in their press announcement never stated that they wanted to be the most graphically advanced like the other big two, but just deliver good honest gameplay. I think I can live with that.
Source:
IBM Datasheet (PDF)