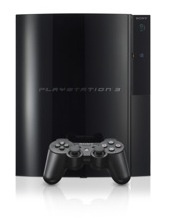 A Japanese newspaper Nihon Keizai Shimbun,
"a leading Japanese economic newspaper, also known as the Nikkei,"
has reported that the Japanese launch for
PlayStation 3
will be cut by around 20,000 units. The story doesn't reveal cuts on other regions, neither does
Sony
.
The original number of consoles for Japanese launch, 100,000, has been cut by Sony because of
"component shortages,"
and even though the original 100,000 was
"more of a target"
, Sony and Sony Computer Entertainment America vice president Jack Tretton has recently admitted that
"Clearly we've had production issues."
Japanese retailers have obviously had problems with their preorders. The Japanese Nikkei claims that Tsutaya Online ended preorders after only six minutes and
Amazon
Japan after 20 minutes.
North American PS3 launch on November 17 hasn't been cut, and the
"more of a target"
400,000 consoles remains untouched.
Source:
Gamespot