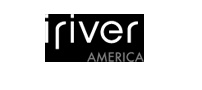 Sure, you could plug down your hard earned cash for an iPod that can help cure AIDS, but it might not be as slick as
iriver
's newest
clix
device. Upgrading to the 4Gb version, iriver will be bringing the general public another ipod contender.
Armed with features like 4Gb of storage, plays music, video and downloadable flash games, 2.2" color display, digital FM tuner, built in voice recorder, up to 50 hours of battery life and much more, iriver definitely has a nifty little device.
Now this isn't to say that
Apple
doesn't make a good product, but for the price and features, I like the iriver. Although currently not available for purchase from their website (only the previous 2Gb model is for sale at the moment), expect it to be available very soon.
Source:
iriver