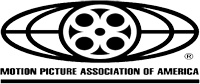 Hollywood movie studios have won a lawsuit in China over the unlawful posting of copyrighted movie clips on the Internet, according to the
Motion Picture Association (MPA)
.
The MPA said in a statement that a unit of
Sohu.com Inc.
, the company behind some of China's most popular Web portals, was defeated in a copyright infringement lawsuit after it posted digital files of motion pictures such as the
Lord of the Rings
,
Dawn of the Dead
and
Harry Potter and the Prisoner of Azkaban
for downloading.
The MPA - international counterpart of the
Motion Picture Association of America (MPAA)
- believe that major global movie studios lost about $2.3 billion to Internet piracy in 2005.
Sohu.com has been ordered to pay damages & costs totalling 1.1 million yuan ($139,000) by
The Beijing First Intermediate People's Court
, the group added. When contacted by telephone, a spokesman for Sohu.com denied knowledge of the suit, however official newspapers in Beijing also confirmed the court judgement.
Source:
Reuters