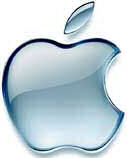 Luxpro
, a Taiwanese electronics firm that was involved in a legal dispute with
Apple
over its digital music players, plans to sue Apple for lost revenues. Apple had accused Luxpro of copying its
iPod Shuffle
model and won an injunction against the company in Taiwan, forcing Luxpro to halt productions. However, after appealing to the Taiwanese High Court and Supreme Court, Luxpro had the ruling overturned.
The change led the way for Luxpro to sue Apple for lost revenue while there was an injunction active against the company. Luxpro marketed a similar sized player to the shuffle, also made of white plastic but the courts in Taiwan found that
"the appearances of the two products are significantly dissimilar"
.
The company has resumed selling its
Super Tangent
digital players
"in Latin America and eastern Europe"
. According to the
Financial Times
, chairman
Wu Fu-chin
revealed that the company plans to take steps to recoup the lost revenue. Apple's iPods are by far the dominating music player, acting as the main driver behind the company's success in recent years.
UPDATE:
Luxpro chairman Fu-Ching Wu has revealed in a statement that the company has filed for $100m in damages from the "valuable market opportunities" lost during the injunction.
Sources:
BBC News
Reg Hardware