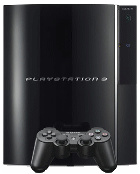 President and Group Chief Operating Officer of
Sony Computer Entertainment, Inc
,
Kaz Hirai
, has reaffirmed the company's belief that the
PlayStation 3 (PS3)
console is not matched in performance by any other gaming console.
"I have heard many people say our competitors' systems are just as powerful as the PS3. That simply is not true. No other next generation entertainment system pushes the envelope on advanced technology like PS3."
he told
Blu-ray Today
.
The Sony boss, who was ranked by
Entertainment Weekly
as one of the most powerful executives in the entertainment industry, did however admit that packing so much advanced technology into the machine has caused problems for the company, leading to launch delays and stock shortages.
"I don't think anyone could have foreseen the difficulties we encountered in the production of the blue laser diode for the PlayStation 3, which ultimately delayed the launch of PlayStation 3,"
Hirai said.
"We were asking our teams to develop millions of components for the PlayStation 3, like the Blu-Ray disc player and cell broadband engine, that had previously only been produced in the thousands."
Hirai also made clear the advantage that using Blu-ray media for games has over using the
DVD
format, which
Microsoft
chose for the
Xbox 360
.
"I have heard people say that a high-capacity game delivery vehicle like Blu-ray isn't necessary in a next generation computer entertainment system. You just can't expect that 9GB of storage capacity found on today's DVDs are going to have enough space to hold tomorrow's games,"
he said.
Source:
GamesIndustry.biz