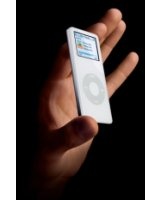 Independent labels around the world have revealed they want to become the
"fifth major"
in the music industry by forming a new agency called
Merlin
. Independent record labels are responsible for 80% of all new releases, but only 30% of the revenues. Using Merlin, many Independent labels will be able to cut deals with download stores and mobile services on their behalf.
This will make it much easier for Indie labels to offer their content to consumers through sites such as
MySpace
. Downloads will be in the
MP3
format and will play back with any MP3-compatible portable player. Universal Music Group, Sony BMG, EMI and Warner Music are known as the four major record labels; Merlin revealed on Saturday that it will now act as the fifth major.
In a statement Merlin said it aims to
"improve access and level the playing field with new and emerging media."
Download stores will gain access to its members content through just one deal, compared to the thousands of separate negotiations that would otherwise take place.
Source:
BBC News