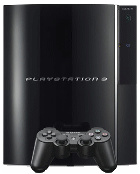 Electronic Arts
has said it was
"disappointed"
by the sales of games for the PlayStation 3 (PS3) console during the 2006 holidays. Executive VP
Frank Gibeau
said the publisher was disappointed with the number of games sold per console since launch and up to Christmas. In the quarter ending December 31st, EA took orders for 900,000 titles for the PS3 console, making up a total of $41 million (€31.6 million).
In comparison, during the same time period in 2005, after the launch of the
Xbox 360
, the publisher took orders for 1.69 million units (for Xbox 360), making up a total of $76 million (€58.5 million). Gibeau explained this as
"the eBay effect"
; many consumers who bought a PS3 early planned to sell it for a higher price.
While the holiday season figures were under what EA expected, Gibeau acknowledged that things began to look up in January with a higher ratio. EA is the number one publisher for both Microsoft and Sony.
Source:
GamesIndustry.biz