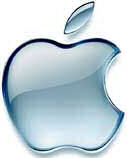 Apple Computer Inc.
CEO
Steve Jobs
has written an open letter on the company's website about
Digital Rights Management
(DRM) software and Apple's stance on its use. The letter comes at a time where tension is growing between consumers and online download sites, with even threats of legal proceedings against Apple because of the
FairPlay
DRM
it adds to its music downloads.
However, Jobs is determined to put a halt to the belief that Apple is pro-DRM. Instead, Jobs points the fingers at record labels.
"Since Apple does not own or control any music itself, it must license the rights to distribute music from others, primarily the 'big four' music companies: Universal, Sony BMG, Warner and EMI. These four companies control the distribution of over 70% of the world's music."
the letter reads.
It continues:
"When Apple approached these companies to license their music to distribute legally over the Internet, they were extremely cautious and required Apple to protect their music from being illegally copied. The solution was to create a DRM system, which envelopes each song purchased from the iTunes store in special and secret software so that it cannot be played on unauthorized devices."
Jobs argues in the letter that the need for DRM is not really there, since most music available in legal download services can be bought as an Audio CD with no copy protection at all. It is the CDs, not the download sites, that supply
P2P
users with ripped music. He paints DRM almost as a waste of time for any company that is forced to deploy it.
"If anything, the technical expertise and overhead required to create, operate and update a DRM system has limited the number of participants selling DRM protected music,"
he wrote.
"If such requirements were removed, the music industry might experience an influx of new companies willing to invest in innovative new stores and players."
As for the European backlash against Apple, Jobs writes,
"Perhaps those unhappy with the current situation should redirect their energies towards persuading the music companies to sell their music DRM-free. For Europeans, two and a half of the big four music companies are located right in their backyard. The largest, Universal, is 100% owned by Vivendi, a French company. EMI is a British company, and Sony BMG is 50% owned by Bertelsmann, a German company."
However, it must be said that Apple benefits from the special union of the
iPod
and
iTunes
that FairPlay has brought. Besides iTunes, only music services selling DRM-free downloads, like
eMusic
, actually sell a product that works with the market-dominating iPod. Users who buy iPods and then seek music downloads from major labels only have one (legal) choice.
Source:
Apple