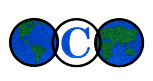 The
International Intellectual Property Alliance (IIPA)
has criticized Canada for its failure to prevent piracy. The IIPA has seven members including the
Recording Industry Association of America (RIAA)
, the
Entertainment Software Association (ESA)
and the
Motion Picture Association of America (MPAA)
. The groups, which represent the games, music and movie industries, said Canada failed to deliver on promises to change copyright law.
The coalition has asked the U.S. to put Canada on a list of the world's worst countries in terms of enforcing intellectual property rights and fighting piracy.
"Canada remains far behind virtually all of its peers in the industrialized world with respect to its efforts to bring its copyright laws up to date with the realities of the global digital networked environment,"
the IIPA said.
The group continued:
"Indeed, even the major developing countries have progressed further and faster than Canada in meeting the challenge."
It accuses Canada of being a leading exporter of bootleg copies of movies and of modchips for gaming consoles.
Source:
GameSpot