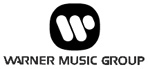 Warner Music Group
has signed two new deals to provide content to mobile phone users in Europe, North Africa and the Middle East. Two separate deals have been made that will allow Warner to offer its catalog of mobile content, which includes ringtones and full track music downloads to millions of customers.
The record company signed a deal with Egypt's
Orascom Telecom
, which operates in countries including Algeria, Bangladesh, Italy, Pakistan and Tunisia. The deal will make Warner's content available to 60 million Orascom subscribers.
"Orascom's scale, ambition and commitment to promoting legitimate, pan-regional mobile music services make them the ideal partner for us as we develop our presence in the Middle East and North Africa,"
Warner Chairman and CEO,
Edgar Bronfman Jr
, said in a statement.
The second deal was struck with Norwegian telecom group
Telenor
, to offer content to 9 of its 13 mobile operators that are available in countries including Norway, Sweden, Ukraine and Hungary. Telenor's total mobile customer base reached an impressive 105 million by the end of 2006.
Source:
Reuters