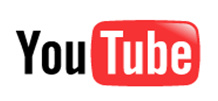 Google Inc.
is attempting to ease tension between its
YouTube
service and several content providers that have complained in the past about user uploaded content. Google Chief Executive Officer
Eric Schmidt
said on Wednesday, that the company will soon offer anti-piracy technology to copyright holders.
"We are definitely committed to offering copyright protection technologies,"
Schmidt said.
"It is one of the company's highest priorities,"
he added.
"We just reviewed that issue about an hour ago, It is going to roll out very soon ... It is not far away."
The tools will help copyright holders identify illegally uploaded content on the YouTube site, but for now, they are only being offered as part of licensing talks.
Schmidt declined to give a time frame for when the technology will be available.
"It is not some product you can just build and leave alone,"
he said.
News Corp.
's
MySpace
will also offer its own version of anti-piracy tools soon, but will offer the services for free.
Several days ago, a spokesman for
Viacom Inc.
said that YouTube's
"proposition that they will only protect copyrighted content if there's a business deal in place is unacceptable."
Viacom recently demanded that YouTube remove 100,000 videos after a deal between the two collapsed. Viacom then went on to strike a deal with Joost instead.
Source:
Reuters