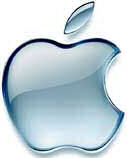 Apple Computer Inc.
,
Samsung
and
Sandisk Corporation
have been sued for allegedly infringing an MP3-related patent. The lawsuit was filed by
Texas MP3 Technologies
, a little known firm. It was filed in Marshall, Texas, a city that is becoming a hot spot for these cases due to its speedy process and tendency to be sympathetic of the plaintiff's claims.
The patent in question is
U.S. patent 7,065,417
, which was originally awarded to iPod chip-maker
SigmaTel
in June of last year. It covers
"an MPEG portable sound reproducing system and a method for reproducing sound data compressed using the MPEG method."
SigmaTel apparently passed the patent to a Dallas, Texas-based patent licensing agency shortly after receiving rights to it.
"Because these are such basic patents to digital music, we believe it will be difficult to design around these patents and have a commercially viable player,"
SigmaTel said in a statement at the time. It is not clear whether Texas MP3 Technologies is that specific Dallas-based company or if it acquired it from another source.
Source:
AppleInsider