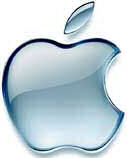 Earlier today, members of the European Commission began talks with
Apple
over their huge market share dominance of the mp3 market through their
iTunes
service. While EU states they have no immediate plans to force Apple into opening up its iTunes services, they did have some rather interesting things to say about the company.
Earlier today, E.U. Commissioner for Consumer Protection
Meglena Kuneva
unleashed on Apple's DRM policies in saying, "
Do you think it's okay that you can play a CD in any CD player, but an iTunes song only on an iPod? I don't. This sort of thing has to change.
"
The Commission has stated that it has sat down with officials from Apple and they will consult on the issues of iTunes over the next couple of months. Any resolution isn't expected to come in the form of a proposal until such time has expired.
Online music services such as iTunes and smaller rival
Sony
's
Connect
are already under scrutiny from a new online copyright bill currently being reviewed in France and being considered by Norway and Denmark. The bill states that it would require an online music retailer to make songs acquired from its service to be made interoperable on many different devices, not just the device sold by the same company of the service.
Head of Apple,
Steve Jobs
stated that it was not the fault of Apple for not conforming with interoperability, but the pressure from the big four in the music industry. Jobs was quoted in saying, "
Perhaps those unhappy with the current situation should redirect their energies towards persuading the music companies to sell their music DRM-free.
"
Source:
Market Watch