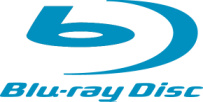 Speaking to
GamesIndustry.biz
,
Sony
executive
Phil Harrison
has revealed he expects that Sony will keep its position as leader in the video games market, and that the
Blu-ray
format will give the console the boost it needs to get there.
"I think we have everything that we need to compete, not just relative to the other players in the market but also to grow the market. This is something that is part of our corporate culture,"
he said.
He pointed out the forthcoming games and network services for the console as factors that will ensure strong sales as well as the Blu-ray player. However, Harrison banks more on the growth of Blu-ray to move PS3s off the shelf.
"That is a positive factor which will play more into the consumer psyche as the year goes on, as more consumer electronics firms launch standalone disc players, as more Blu-ray disc movies become available, and as more shelf space is dedicated to the category at retail,"
he said.
He believes that the Blu-ray disc format will become the mnost popular format in a very short space of time.
"In America, where PS3 is already out, Blu-ray disc is surging ahead as the next-generation movie format of choice. It's absolutely trouncing any other formats, and I think we'll see the same in Europe and the UK,"
Harrison said.
Source:
GamesIndustry.biz