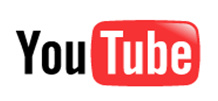 Their numerous copyright infringement lawsuits aren't enough to disuade the people at
YouTube
from having a bit of fun. They've announced that they will host a user submitted video award for the most popular videos voted on by you, the user. With several categories ranging from most creative to most adorable, YouTube promises good times for people who enjoy several unlicensed works on their website.
Voting will go on until this Friday and winners will be announced on March 25th. Winners will receive a trophy as well as a spotlight section on the video sharing giant's website. Since the website's success can be attributed to user interaction for both content and popularity of media, YouTube officials are confident that this type of an event will garner a lot of positive attention to the website. Should this award be successful, you can expect more of them in the future.
There are seven total categories in which you can vote and they are; most creative, most inspirational, best series, best comedy, musician of the year, best commentary and "most adorable video ever". Among the nominees are noted "vloggers" Paul Robinett (Renetto), British pensioner Peter Oakley, up-and-coming folk singer Terra Naomi, Star Trek parody Chad Vader, actress-turned-teenager Lonely Girl 15, and comic commentator LisaNova (Lisa Donovan).
Source:
BBC