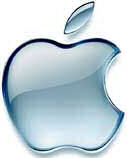 According to a Wall Street analyst from ThinkEquity,
Apple TV
can
"prove to be as disruptive to legacy video purchase-and-consumption behavior as the iPod has been to traditional music business model...Apple TV is an ideal conduit for multiple services including DVR, paid-for content, gaming, or advertising."
The analyst also explained that the huge combined value of all the opportunities brought forth by Apple TV could be worth as much as $11.4 billion USD.
The analyst sees Apple TV as having the potential in the future to target gamers and also feature a rival to
TV Guide
which could bring in advertising revenue.
Apple TV is a "network computer in disguise" according to the analyst and he states that with some hardware and software tweaks, a lot is possible with the new TV.
"Apple TV can, in our opinion, be easily turned into a DVR with little or no hardware modification and a software upgrade...We think Apple's brand, established distribution, marketing power, over 100 million total iPod unit shipments, and 22 million active Mac users would create more than enough energy to propel an AppleTV TiVo-like service to a higher subscription base than TiVo's current 4.4 million users."
Similarly, the analyst believes that Apple TV can also become a direct competitor to
Netflix
as soon as broadband Internet becomes more widely available. He believes
"Whereas Netflix brought 'Blockbuster' to your mailbox, we believe AppleTV will bring Hollywood to your living room. Moreover, we think this device is well-positioned to quickly overtake Netflix as broadband Internet access becomes more ubiquitous and the Internet becomes the de-facto channel for content delivery."
The analyst believes that Apple TV can create a movie subscription service, pay-per-view downloads, and advertising opportunities in the living room. He also believes that Apple TV, in the future, could become a rental platform.
You can expect to get your hands on an Apple TV starting this week as the first shipments make their way to store shelves.
Source:
AppleInsider