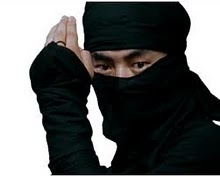 Sales of physical
CD
s in the US have plummeted about 20 percent in the first quarter of 2007 as more and more consumers turn to digital media.
89 million CDs have been sold from the start of the year until March 18 compared to 112 million CDs sold during the same period in 2006. All figures are according the industry tracker
Nielsen SoundScan
.
Individual song downloads rose from 242 million tracks during the period last year to 288 million this year in the same period.
Digital music industry analyst Michael McGuire had this to say:
"Consumers are sending a message to artists that while you may have put a lot of thought into the sequence of the album, I only like these three songs"

"It comes back to consumers being in complete control of their media experience, and that is not going backwards,"

"This is a tough business being a record label because they have to find new sources of revenue."
Although statistics show that CD sales have been in decline for at least the last 5 years, they still account for almost 90 percent of album purchases.
McGuire also had this to say:
"The last couple of years the music industry didn't move fast enough and they are trying to catch up now...But, the whole digital thing is a train that is picking up speed."
Two of the four major studios,
EMI
and
Warner Music
have been quick to invest in online "search, discovery and recommendation" tools including websites that allow users to share recommendations and even playlists.
McGuire feels that the studios should use the internet to their advantage such as using online communities and forums as a path to lead consumers to online music stores.
"The imperative is for studios to find as many frictionless transaction paths as possible for digital content,"
McGuire said.
"An important component is embracing discovery tools on social networks."
As always, music piracy is a huge problem, but one that the industry is having trouble containing.
Source:
Breitbart