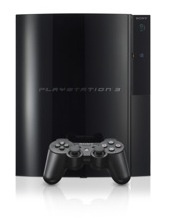 Last night, at the official UK launch of the
Sony PlayStation 3
, Sony Worldwide Studios boss Phil Harrison explained that he believed that the European maket was the key to the console's success.
In his own words,
"This is the third continent out of three, but it is the most important...It's got most countries, it's the most people, it's the most cultures...the fact that we've got the launch here with more consoles shipped on day one that we've ever had in our history is a compliment to the importance of the European market."
The PS3 launched in the US last November and in Japan last December, but until this week, European gamers had to wait to get their hands on the new console. The official midnight launch in which Harrison was in attendence took place at a
Virgin Megastore
on Oxford Street.
Harrison seemed emotional about the launch and had this to say
"it's an important day for the games industry and gamers alike: "I've seen PlayStation 1 and PlayStation 2 launched on Oxford Street but this is the most meaningful for me personally, because I think it's so important not just for our industry but for UK consumers - the fact that they're going to get the best machine with the best software support, the most Network service and the firmware update."



"They had to wait, and I feel really bad about that. But I'm hoping we can make it up to them with the quality of software that we've got coming out."
Harrison seemed happy with the results of Sony's efforts to make a succesful launch:
"The fact that people are prepared to invest their time, their money and their passion in queueing up to be part of a launch is great - and it kind of makes all the hard work worthwhile,"
he said.
"It's not just for people in the UK, it's for the guys in Japan who make the hardware, it's for the people who make the software, and the thousands of people who are part of the PlayStation story."
Source:
Gamesindustry.biz