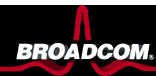 Several days ago,
Qualcomm
withdrew all of its patent infringement claims against
Broadcom
. Broadcom responded by doing the same for all of its counter claims except a few. This came after US District Judge
Rudi Brewster
ruled in Broadcom's favor, finding that Qualcomm's failure to provide information to the
US International Trade Commission
on the two patents in question back in 2003 was perceived as the company waiving its rights to enforce the patents.
The two have been locked in litigation over two patents related to
H.264
video
compression
technology. Judge Brewster also dismissed claims that Qualcomm withheld key data from the
US Patent and Trademark Office
, saying the court
"finds no clear and convincing evidence of inequitable conduct."
Broadcom general counsel
David Dull
issued a statement saying the decision reflected the industry's suspicions of Qualcomm.
"Qualcomm does not shoot straight with standards bodies. We are continuing to examine their conduct before various cellular and other standards bodies."
he said. Qualcomm took the court's decision as a victory.
"Qualcomm is gratified by the court's confirmation that our conduct before the Patent Office was lawful and consistent with our duty of candor."
Qualcomm's general counsel,
Lou Lupin
, stated.
Source:
Betanews