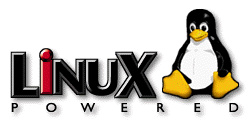 Dell
has announced that it will epxand its support for
Linux
operating systems from servers and workstations into both notebooks and desktops.
Back in February, Dell asked for customer input through its "IdeaStorm" web site. Out of the more than 100,000 repsonses that were recieved, over 70% asked for some sort of pre-installed home Linux product.
Linux users are now curious to know what versions of Linux will be distributed as well as when Dell will begin shipping these products out.
Dell has working relationships with
Novell
and
Red Hat
, which have created very popular Linux OSs. There are others though such as
Ubuntu
and
Debian
so it will be good to see which distributions Dell decides on.
Dell plans to ask for more user input regarding Linux and open source technologies in the future.
UPDATE (May 1st):
According to SearchEnterpriseLinux, Dell will be offering the new PCs and notebooks pre-installed with Ubuntu Linux 7.04. The computers will be sold through Dell's web site and
"We have worked with Dell to get Ubuntu fully supported and fully certified on Dell hardware,"
said Jane Silber, director of operations for Canonical Ltd., the company behind Ubuntu.
"Ubuntu has the full endorsement of Dell."
she continued.
Read more
here
Source:
Dailytech