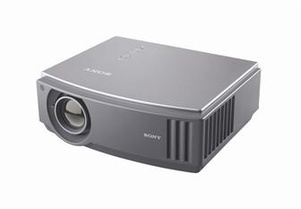 Sony
unveiled today that they were launching two new front home-theater projectors at a starting price of about $1,000 USD.
According to Sony, both new projectors, the BRAVIA 3LCD VPL-AW15 and the VPL-AW10, feature 1,280×720 progressive resolution, which is ideal for enjoying HD movies, sporting events, and gaming as well.
The VPL-AW10 model can reach a contrast ratio of up to 6,000:1 when certain modes are selected. The VPL-AW15 model can reach a dynamic contrast ratio of up to 12,000:1 when certain modes are selected.
"Users can also optimize the AW15's model's color palette with Sony's Real Color Processing function. Color hues can be adjusted to match specific tastes."
Each projector has an
HDMI
input supporting 1080/24p, which is downscaled to native 720p. Both projectors also include component, composite, S-video and HD15 inputs.
The projectors are expected to hit shelves in June and sell for between $1000-1300 USD retail.
Source:
Digitimes