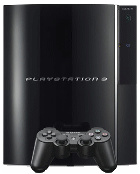 According to Taiwanese game developers, the
PlayStation 3
platform, even in comparison to the
Xbox 360
, is technologically too complicated to make it easy to develop games, especially by second-tier developers.
The second-tier developers, including those in Taiwan, do not have the financial or technological capabilities that international developers do and therefore cannot pass the technological barriers that the PS3 platform imposes.
This fact can partly account for the limited amount of PS3-specific games.
The developers also indicated that the Xbox 360 platform much was easier to produce games for.
The developers also made some interesting points. Although the PS3 might have stronger hardware functionality than the Xbox 360 many users do not see better video quality while playing the same game on both systems. A reason for this phenomenom is possibly that game developers are more willing to invest in optimized performance for the Xbox 360 simply because those games are currently more profitable.
Source:
Digitimes