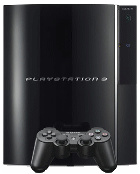 In its second week of release in the UK, Chart Track has revealed and confirmed that sales of the
Sony PlayStation 3
have plummeted 82 percent.
Chart Track gathered the information from over 7000 UK retail outlets including Gamestation, play.com, HMV and GAME.
After a strong
first week
it seems the demand for the PS3 has fallen substantially in the UK.
Also in this weeks charts it is revealed that sales of the top PS3 games; Resistance: Fall of Man and MotorStorm have dropped by over 60 percent.
Sony Computer Entertainment Europe has yet to comment on the numbers.
Source:
Gamesindustry.biz