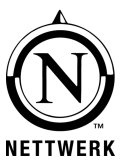 Canada's new Government has pledged $650,000 funding to Vancouver-based record label
Nettwerk Productions
.
The company's CEO
famously blasted
the
Recording Industry Association of America (RIAA)
's tactic of tracing and suing music fans caught sharing music on
P2P
networks.
"My artists would never sue a fan,"
said
Terry McBride
back in August of last year.
"I want those fans to share that music. When [the original] Napster hit, we had the same knee-jerk reaction that everyone else did: 'Who are these kids, let's get them and sue them.' But after a while we realized that they were no different than I was when I was as a teenager, just looking to consume as much music as possible."
Of the cash-injection by the Government, Canada's Minister of Agriculture and Agri-Food
Chuck Strahl
said,
"I am proud that our Government is supporting Nettwerk Productions' efforts to develop, promote and distribute works by talented Canadian songwriters such as Sarah McLachlan, the Be Good Tanya, the Great Lake Swimmers and many others."
The contribution enables and encourages the growth and development of Canadian artists. Nettwerk's roster of artists includes, as well as the aforementioned, global stars such as
Avril Lavigne
,
Barenaked Ladies
,
Dido
&
Sum 41
.
Source:
phc.gov.ca