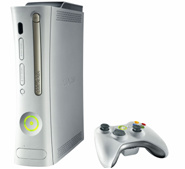 Leaving nothing to the competition,
Microsoft
has partnered with
Talismoon
to bring that tilting goodness previously found only in
Nintendo
's
Wiimote
and
Sony
's
SIXAXIS
controller.
Talismoon's tiltboard is set to get a full on "mass production" makeover which will polish its control over Microsoft games and allow 360 users the ability to control their games without touching the D-pad or analog control sticks. Details are very slim right now, only a
video
showing off what it can do in these early stages.
A rather excited representative from Talismoon simply stated that this partnership "will be worth the wait".
Source:
Engadget