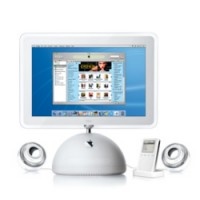 According to the Financial Times, next week,
Universal Music
will begin discussions with
Apple
to renegotiate their licensing with
iTunes
. Universal is just the first of the "Big Four" to begin discussions and the other labels should begin their discussions in a few weeks.
According to the report, the music labels will ask Apple to add a subscription model to iTunes, and that Apple's decision in that matter will be a part of the negotiations to renew their music licensing agreements.
The report also suggests that a new subscription model would provide a boost in sales and bring the labels more money. Another demand of the labels is for variable song pricing, a move that would allow the labels to increase the price of more popular songs.
Apple however, argues that both those models would push the consumer back to piracy, and iTunes, which has sold over 2.5 billion songs and owns 75 percent of the legal digital music market is in a very good position to make decisions that they see fit.
"The record industry, in particular, has long been frustrated that Apple has reaped most of the profits of the burgeoning online music market through sales of its iPod player,"
the Financial Times writes.
"By contrast, they have earned only modest royalties from digital music sales because most of the songs on iPods and other devices result from illegal download."
The report also suggested that the music labels are hoping that a product comes along that will hurt sales of the
iPod
and make Steve Jobs lose his leverage in the digital music market.


"They're desperate for an iPod killer so that they won't be beholden to Steve Jobs,"
said one music executive familiar with the discussions.
Source:
MacNN