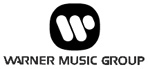 Warner Music Group
is unhappy that the music download service,
AnywhereCD
, has been selling albums owned by the label without any included
Digital Rights Management (DRM)
technology. AnywhereCD was launched by
Michael Robertson
, original founder of
MP3
.com. While the service does offer downloads in the MP3 format with no
DRM
, customers can only choose to buy full albums, unlike services like
iTunes
where individual tracks can be picked.
"Last year I decided it was time to revisit selling music in the MP3 format,"
Robertson wrote on his personal web site.
"I reached out to many labels and all were polite and open to meetings. My message was to use the MP3 format to boost sales by offering a new buying option for online music fans."
Album download prices range from $9.95 to about $19.95, higher than the deals offered by iTunes.
However, it is argued that the restriction-less MP3 files have benefits over rival services. On the same day that AnywhereCD launched, Warner demanded that its music not be sold DRM-free, saying the service was in
"flagrant"
violation with their agreement.
"Accordingly, we have sent them a notice of termination and they are required to immediately remove all of our content from their site,"
the music label said in a statement.
EMI
recently moved to sell music without DRM through iTunes.
Source:
Ars Technica