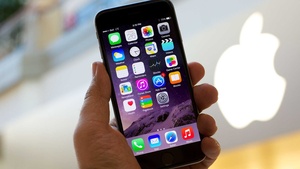 According to
AT&T
,
Apple Inc.
's
iPhone
is on track for release to the U.S. market by the end of June. A senior executive with AT&T Inc., which has an exclusive deal with Apple to offer the infamous iPhone in the region, made the comments on Wednesday.
"Our expectations are good. Our testing has been good,"
said AT&T Chief Operating Officer
Randall Stephenson
.
"The iPhone is on target to launch in June."
The iPhone is by far one of the most anticipated consumer electronics products of this year. It is Apple's first mobile phone, which the company hopes will mimic the success of the
iPod
, which was sold an incredibly 100 million units. Lately therre has been speculation spread mostly by blogs indicating that technical problems would delay the iPhone.
AT&T claims to have received requests for iPhone information from 1 million consumers through a website setup for the purpose. Stephenson did not reveal how many iPhones will be available at launch however.
"We're sorting through that right now,"
he said.
"We got a million people waiting to buy it so we're hoping we get a million."
He made the comments while in Boston to speak at a Boston College Chief Executives' Club luncheon.
Source:
Reuters