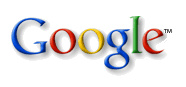 According to handset component makers, the manufacturing of
Google
handsets have begun and shipments of the phone are expected to officially commence by Christmas 2007. The makers also said they expect the shipment volume to reach as high as one million units.
The makers pointed out a few features of the phone. The phone will "support Texas Instruments' (TI) 3G platform and EDGE, pointed out the makers. The handset, however, will not feature GPS functionality. The device will also feature built-in G-mail and Google search."
Industry watchers also expect Google to partner with European provider
Orange
for the launch of the handset. Google has been in communication with other service providers as well, but nothing is set in stone yet, according to sources.
Source:
Digitimes