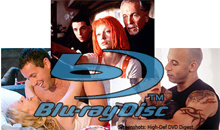 According to Home Media Research,
Blu-Ray
has become the first high definition format to sell one million discs, an incredible milestone that was achieved in under a year. Also released in the figures from HMR was that about 70 percent of high def movies sold in the first quarter of 2007 were Blu-Ray discs.
March sales were a hefty 75 percent for Blu-ray according to HMR.
Industry analysts have suggested that those numbers are due to the fact that there are an increasing number of blockuster movies on Blu-Ray disc, most of which are only on BD and not on
HD-DVD
.


"Sales of Blu-ray Disc titles have taken off since the first of the year,"
said Andy Parsons, Chairman of the Blu-ray Disc Association's U.S. Promotion Committee and Senior Vice President New Product Development at Pioneer Electronics.
"Blu-ray Discs have been outselling HD DVD by more than two to one since the beginning of the year and the gap is steadily widening. It's exactly what we've said all along would happen - the strong support for Blu-ray among movie studio and equipment manufacturers means that consumers have more choices when it comes to players and titles. And they're choosing Blu-ray by an ever-increasing margin."
Blu-Ray doesnt seem to be slowing down anytime soon either, as new blockbusters will be exclusively released in the coming months including the Pirates of the Caribbean titles and Cars.
Source:
Business Wire