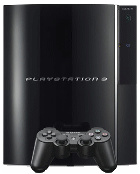 In an interesting announcement,
Sony
boss Phil Harrison has stated that Sony would like to open up the
PlayStation 3
further to independent game developers in the near future.
"I fully support the notion of game development at home using powerful tools available to anyone,"
Harrison said in an interview.

"We were one of the first companies to recognise this in 1996 with Net Yaroze on PS1. It's a vital, crucial aspect of the future growth of our industry."
Harrison admits that nowadays the avenues into homebrew are not as open as they once were and that is because the processes "are largely closed by the nature of the videogame systems themselves being closed".


"So, if we can make certain aspects of PS3 open to the independent game development community, we will do our industry a service by providing opportunities for the next generation of creative and technical talent,"
he added.
This is certainly a different approach than Sony has taken with their
PSP
console. Many homebrew developers for the PSP have often been struck down by firmware updates by Sony hoping to lock out hackers and pirates.
We hope to see something good coming out of this announcement in the future.
Source:
Gi.biz