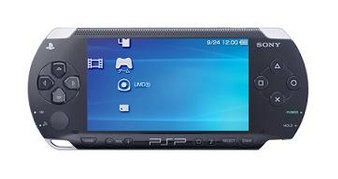 A few weeks back we reported that
Sony
had dropped the price of the the
PSP
in North America from $200 to $170 USD and it seems in the aftermath of that decision, Sony is deciding to drop the price of European PSPs as well.
Sony's plans are to cut the price from GBP 149.99 to 129.99 and EUR 199.99 to 169.99, starting May 4th.
In addtion, the price of Platinum titles such as Tekken and Killzone will drop to GBP 14.99.

"PSP is unique and is constantly evolving. It offers the widest palette of mobile entertainment, from gaming to video, music, photos and Internet,"
said Sony UK managing director Ray Maguire.

"But now the exciting possibility of connecting remotely to PlayStation 3 makes PSP more relevant than ever. So what better time to offer a brand new price point, and the launch of five new Platinum titles?"
Source:
Gi.biz