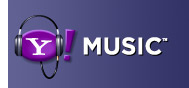 Yesterday,
Yahoo! Music
launched the first legal lyrics website, thanks to a licensing deal with
Gracenote
, the company famous for
CDDB
. According to the press release, lyrics for over 400,000 songs from the Big Four will be initially available.
Although this is obviously not the first lyrics site available online, this is the first official and legal effort. Current lyric sites are known to have questionable advertising models such as spyware and many of the lyrics are incorrect.


"The highly fragmented music publishing industry (not record companies) owns the right to publish lyrics and has been very slow to pull together and bless a way of legally distributing them on the Internet. As a result, lyrics have been relegated to rogue sites riddled with popup ads, inconsistent formatting, and often incorrect transcriptions,"
remarked Ian Rogers, general manager of Yahoo! Music.
BMG, EMI, Sony, Universal, Warner
and tons of independent music publishers have all opened their catalogues to Gracenote which is making its library available for free for the first time since they started building the library in 2005.

"Now lyrics take their rightful place next to artist bios, discographies, videos, and downloads. All free to you, dear music lover. So check out the lyrics to hits like I'm The One, Start!, Freewill, or even Michelle (that's right, we have The Beatles),"
added Rogers.
The new site will have a "Lyric Search" which will find songs based on names or matching phrases. The lyrics will also appear on Yahoo! music artist pages and be integrated into their search engine.
Source:
BetaNews