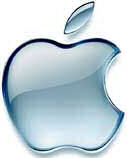 Yesterday,
Apple
confirmed that they had plans to bring full-length feature films to its
iTunes
store in Europe before the end of 2007.
The plans were confirmed by Apple's vice president Pascal Cagni, who is charge of the European branch of the company. Mr Cagni also confirmed that the company was launching the
iPhone
in Europe during the 4th quarter 2007.
In other Apple news, a company executive said Apple was going to add at least 70 outlets inside other retail stores in Europe by the end of the year.
Source:
MacNN