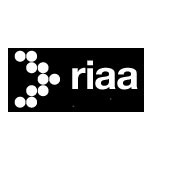 Ohio University has finally decided that something had to be done about their P2P problems. After being tagged as the top piracy school by the
RIAA
last month, the University has decided to completely ban
P2P
from their campus network.
Starting tonight, the campus IT will begin to monitor for all P2P activity and if they find any computer engaging in file sharing, the computer will be taken offline until the student contacts the school's service desk.
"Left unchecked, P2P applications can consume all available network bandwidth,"
said Ohio University CIO Brice Bible.
"In fact this happened at Ohio University years ago when the original Napster file-sharing program became widely available."
So far, Ohio University's actions seem to be a solo effort as other schools have yet to try an effort such as banning P2P. Some other schools did not rule out that option for the future however.
Some schools were afraid that by throttling P2P, they would also be stopping legitimate P2P from occuring. As one spokesman said
"We're sort of stuck in the middle on this issue,"
he said.
"We're getting pressure from the RIAA and being bombarded with preliminary notices, but there's nothing we can do other than pointing students to our acceptable use policy. If we try to kill off the Azureus traffic, we run the risk of throttling legitimate P2P traffic, too."
It will be interesting to see how Ohio University's effort works out and whether other school will follow its lead.
Source:
Arstechnica