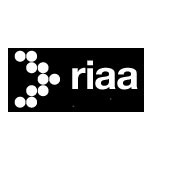 After the
RIAA
sent out its latest round of pre-litigation letters to universities around the country, the University of Wisconsin-Madison declined to pass on the letters to its students until a judge ruled in favor of the RIAA.
Today, according to the Capital Times, a federal judge has ordered the university to pass on the letters and hand over the names of the 53 students.


"U.S. District Judge John Shabaz ordered the university Wednesday to release the names, addresses, telephone numbers, e-mail addresses and Media Access Control addresses associated with each of the Internet connections,"
says the story.
"The RIAA is likely to use the names and addresses to send settlement letters to students before it tries to proceed with a lawsuit."
Ken Frasier, the interim CTO at UW-Madison, has spoken up against the ruling however stating what many know; that
IP adresses
do not necessarily lead directly to people, especially if unprotected wireless is involved.


"Students share Internet ports and computers, and some IP addresses may lead to common areas such as labs,"
said Frazier in the story.
Source:
P2Pnet