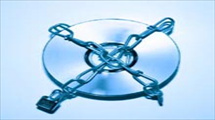 According to a report in
Broadcasting & Cable
,
HBO
CTO Bob Zitter has said that he believes that consumers would most likely accept the concept of
DRM
if it was called something different.
Zitter feels the technology should be marketed in a way that would let users feel they could "use content in ways they haven't before." He suggests the term "Digital Consumer Enablement" instead.
The term, "DCE", could be used to describe HBO's upcoming high-definition digital content although some believe the new "DCE" by HBO will not be compatible with control mechanisms build into current TVs.
Those beliefs have led
Freedom to Tinker
engineer Ed Felten to make the following comment:
"So what HBO wants is to disable the analog outputs on the set-top box, so consumers have no choice but to adopt HBO's favored DRM. Which makes the nature of the 'enablement' clear. By enabling your set-top box to be incompatible with your TV, HBO will enable you to buy an expensive new TV. I understand why HBO might want this. But they ought to be honest and admit what they are doing."
Im sure "DCE" sounds good to the greedy CTO but to us consumers it sounds like more of a rip off.
Source:
BetaNews