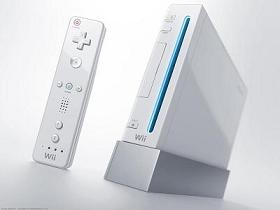 Thanks to Dr. Janet Coyle, a hospitalist at Riley Hospital's Tom C. Maynor Rehabilitation Center, the
Nintendo Wii
has been incorporated into the center's rehabilitation program for patients who have suffered strokes.
"Dr. Coyle got one (Wii) for Christmas and after playing on it for awhile, she realized that it would be wonderful for our stroke patients,"
said Ben Rucks, director of rehabilitation services at Riley.
Since its introduction late last year, the Wii has been cited as useful in losing weight and has also been used to treat children who suffer from the paralyzing hemiplegic cerebral palsy.
"Unlike other video games — which only use the thumbs — the Wii requires use of the whole body, balance and hand-eye coordination,"
Rucks said.
"This is especially ideal for stroke patients in their recovery."
Im glad to see the console being put to so much good outside of its intended goals.
Source:
Meridian Star