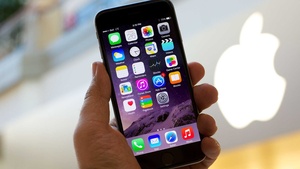 Microsoft Entertainment
head Robbie Bach, in a press conference yesterday, contradicted Microsoft CEO Steve Ballmer's controversial remarks about the upcoming
iPhone
and noted that it should be an interesting device with a good amount of attention.
"Apple is very good at design; they come up with interesting approaches to products," Bach said.
"Like anything else, it will have its trade-offs. It will be pretty high priced, and just on the Cingular (AT&T) network. But, it's an Apple product. It'll attract its level of attention from Apple enthusiasts, and we'll see where it goes from there. And it's a new concept, highly integrated."
Bach did say though that the Microsoft Windows Mobile team was not going to change its approach towards smart phones anytime soon seeing as it has an edge over
Research In Motion
and its
Blackberry
line of smartphones. Microsoft believes, Bach says, that "entering on an individual class of phone" is inappropriate due to the large scope of the mobile phone business.

"We think phones are deeply personal,"
he added.
"Some people want a flip phone, some people want a candy bar, some people want a QWERTY keyboard, some people want a touch screen, some people want music phones -- people have different needs."
Source:
Electronista