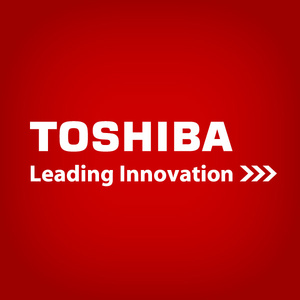 Late last year,
Toshiba
launched its Gigabeat V pvp with a 3.5" screen and in 30GB and 60GB capacities. Today, it was announced the the company plans to revamp the line and offer new players with added improvements in hopes to add market share.
The new Gigabeat V will be available in 40 GB and 80GB capacities but will weigh a hefty 8.6 ounces and 9.3 ounces respectively. In comparison, the 80 GB 5.5 generation
iPods
weigh 5.5 ounces.
The new player however does feature other upgrades including a bigger screen (4") and a nice 480x272 widescreen display compared to the 2.5" screen and 320x240 display on the aforementioned iPod.
The upgraded line is capable of
WMA, WMA 9 Lossless, MP3, WAV
and
WMV
playback. Advertised battery life is an astonishing 28 hours for audio and 8 hours for video.
The Gigabeat V will launch on June 1st in Japan for 50,000 yen ($500 USD) for the 80 GB model and 80 dollars less for the 40 GB model. No date set so far on a North American release.
Source:Dailytech