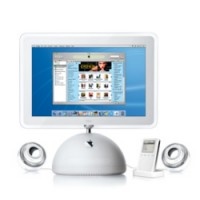 This morning,
Apple
announced the launch of
iTunes U
as its own dedicated area of the bigger
iTunes
store. iTunes U offerss free content from leading US colleges and universities including Stanford University, U.C. Berkeley, Duke and MIT.
"It's just an amazing way for lifelong learners to get more material," said Chris Bell, Apple's director of worldwide marketing for iTunes.
"This really opens up the world of digitial education."
iTunes U was created to make it easier for colleges and universities to post audio and video content online and has come a long way. Students can download the content to Macs and PCs and then can choose to sync it to their
iPods
.
Until today, iTunes U content had been available only on a need to know basis and you needed to know the specific URL in order to view the content. Today's announcement opens the doors to to all iTune Store users.
Some of the content includes lectures, language lessons, lab demonstrations, sports highlights and campus tours.
Source:
Yahoo