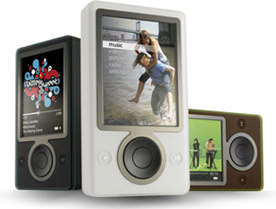 When
Microsoft
launched their
Zune
player in the US in late 2006 it was expected that a European launch would follow sometime in 2007.
In an interview with the German Wirtschafts Woche, Steve Ballmer has now said that the Zune launch for fall 2007 has been canceled indefinetely. He blamed the delay on the fact that the Zune is still not profitable in the US. In late 2006, a Microsoft spokesperson mirrored Ballmer's announcement and said a European launch might not occur until 2008.
Microsoft recently announced it had almost sold 1 million units and expects to do so by the end of the month. New Zune models are anticipated for Christmas this year as well.
Source:
IFU